Elissa
brought by the most beautiful pregnancy scrapbook for me yesterday. She is super talented. It was put together with paperbags that were bound like a book. Check it out.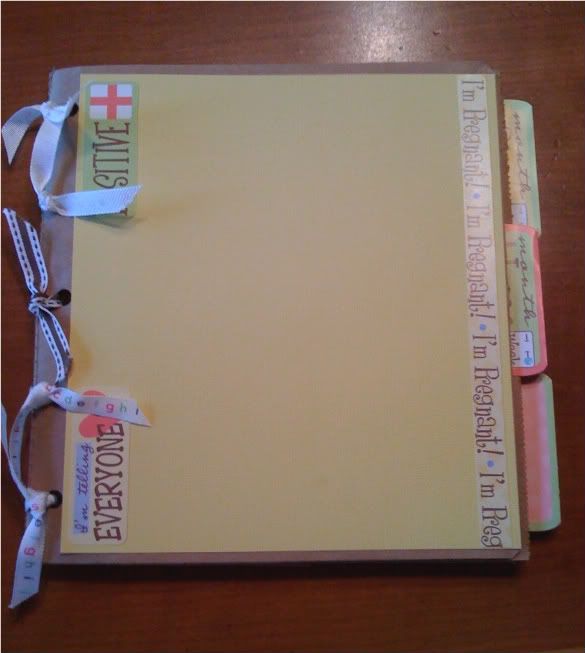 You can see there is a place for each month.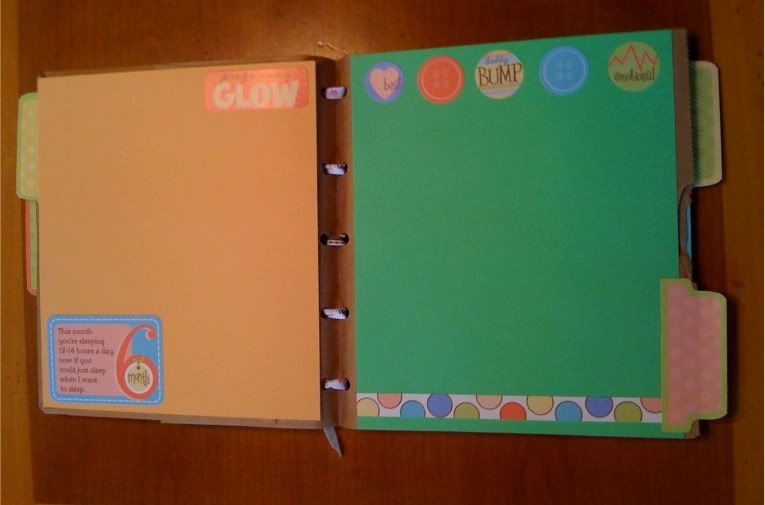 My favorite is the last part is left open so you can put stuff in. Too cute.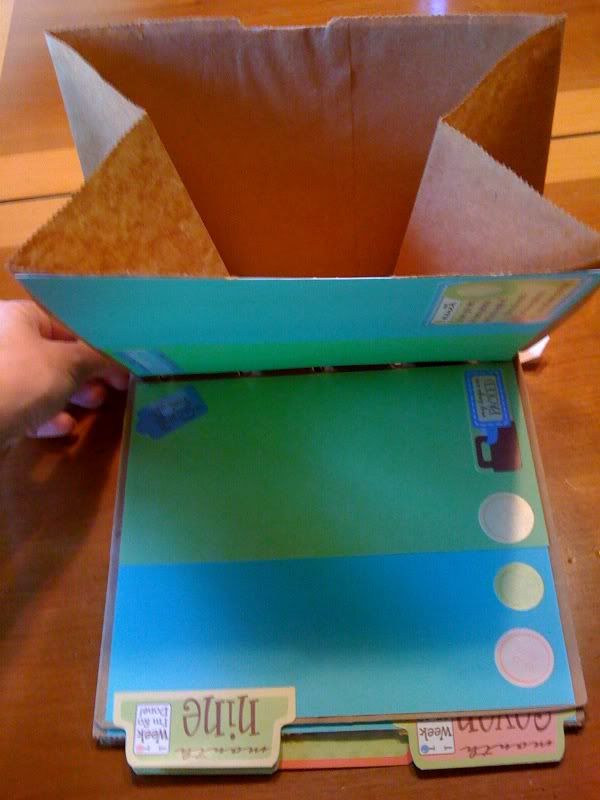 I worked out last night for an hour while watching House at the Ultimate Fitness on my favorite Elliptical machine. I was wondering if
Kasey
was out there somewhere close sweating at her Ultimate Fitness. I dropped another pound. Woohoo!
My sister in law, Becka, has created a blog now called
Becka Boo
and had her first shoe haul blog post. I am sure there are many more great posts from her to come. You should go check her out.