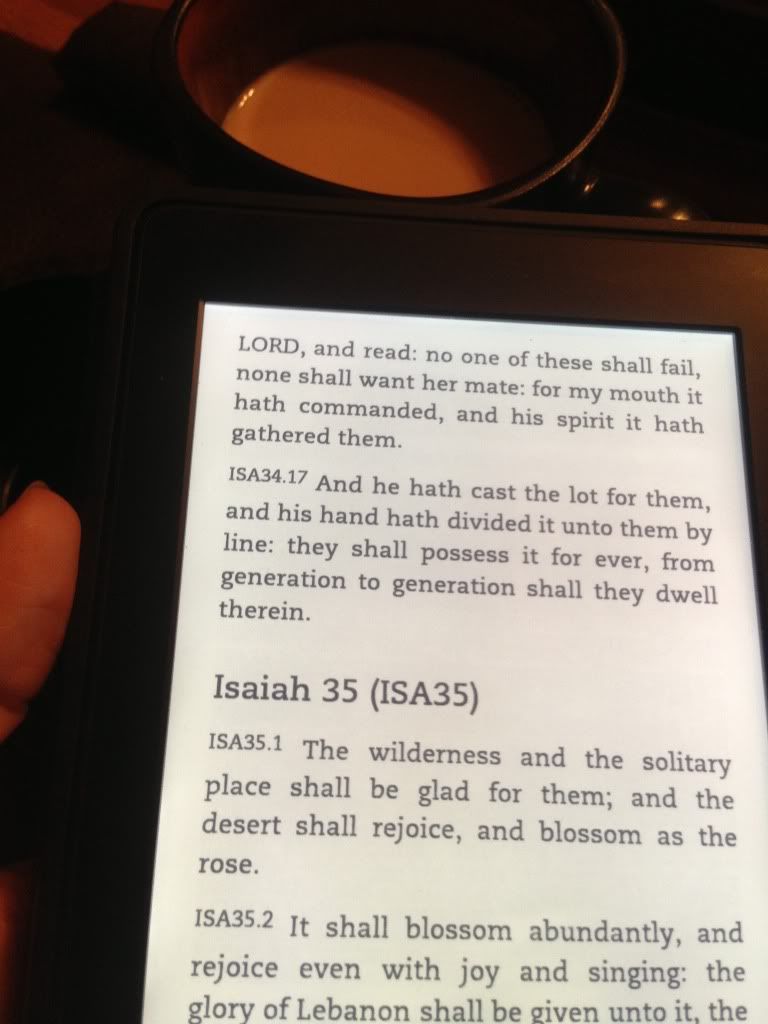 I want to start out by saying that I read the bible last year on my Kindle. It was a version that daily took you through the Old Testament, the New Testament, Psalms, and Proverbs. When you are finished, you don't get a good perspective on the way the bible is laid out because of the way you jump around every day.
This year, I decided I wanted to read the bible from front to back. It is also on my Kindle but just going straight through at my own pace. Here it is in August, and I am very close to finishing the old testament. I am 75% finished with the bible. Do you realize what that means?
This quick revelation for me was that so many times I hear people talk about the bible in only a New Testament take. I hear some totally discount the Old Testament. Growing up, I always assumed that the Bible was split into 2 halves (old and new). This is not accurate even the slightest. You can't throw out the old and only live in 25% of the bible. You m
ust read it all.
News Flash: The Old Testament is 3/4 of the BIBLE!!!