My friend, Laura, who I went to school with back in the day with since elementary, took twirling with, marched in band together, and even did some brief flag corps time with, dropped a hint about a Bodum French Press. I got the French Press today, and I already love it. I got it from
Amazon
. She's right. The coffee is wonderful. I tried it out with some Millstone coffee that was flavored
Chocolate Velvet
. Yummy!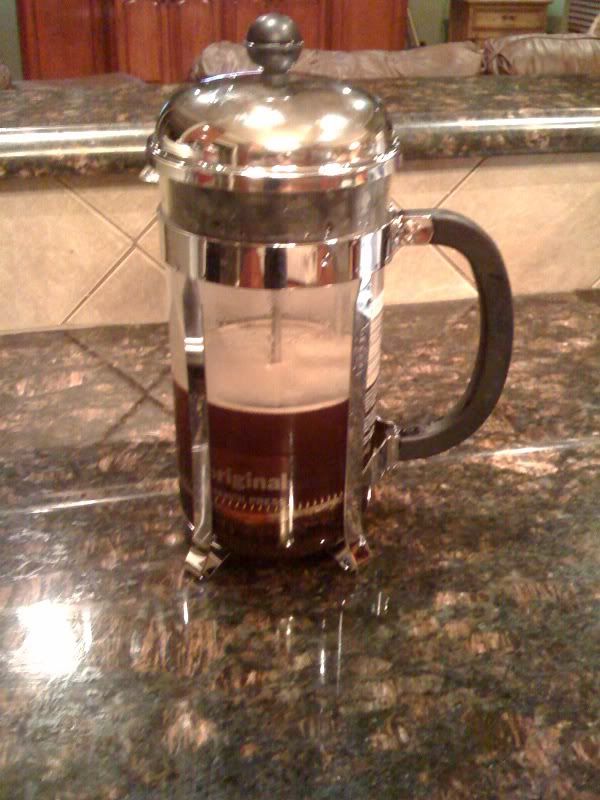 The French Press doesn't take long to get right. No electricity required. Bodum is a good brand. So, you put your course ground coffee in, fill with really hot water, stir, put the lid on and let steep for 4 minutes. Then, slowly press the plunger down and walaah, perfect coffee.
Here is me and Laura when we were in Coldspring High School Flag Corp back in the early 90's. She was on left and I was the smiley brace face in the back. I really wish I had a picture from our early days when we were Cheryl's Twirling Stars. haha Laura, do you remember Land of a Thousand Dances? I can still do the first several 8 counts in my head. Nothing like some knee pops, a flash, and a shimmy. We step together stepped touched our little hearts away. Here is to the Twirling Stars - Laura, Liddie, Brandy Hill, Michelle Hill, The Ward Twins (Pat & Fern), Brandie Currie, Kerrie Jo Humes, and me. I know I am missing a few more.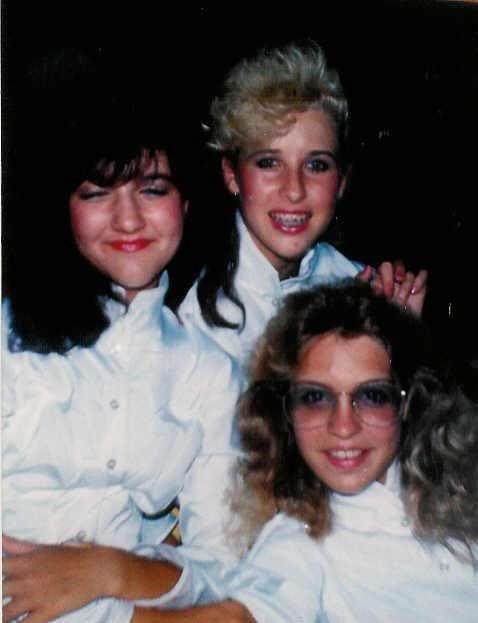 Then, 15 years later, we got together when I was visiting my mom (this was about 3 1/2 years ago, maybe). I played the banjo, of course haha, and her husband Mike played the guitar. Our kids played together. It was great. Now, she has more, and I have another one on the way. We'll need another reunion soon.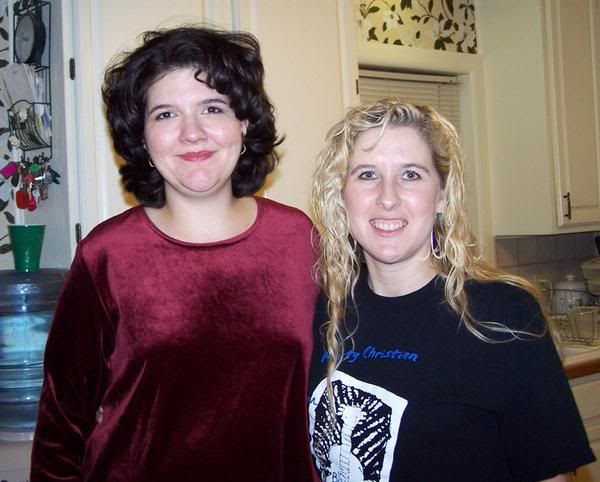 I should probably lay off the delicious coffee now or I will never go to sleep.