I started this blanket on Friday evening. I worked most of the day Saturday on it and could have finished Saturday night, but I ran out of yarn three rows before finishing. Isn't that my luck? So, I finished it on Sunday.
This was a super easy Granny Square Baby Blanket. This is not traditional colors. I am trying to reuse some of my prettier colors since I have a lot of scrap yarn. This blanket was made with an I hook and measures to be a 36" square. Two of my color choices were the Vanna Yarn. I really do love that and can tell the difference in softness.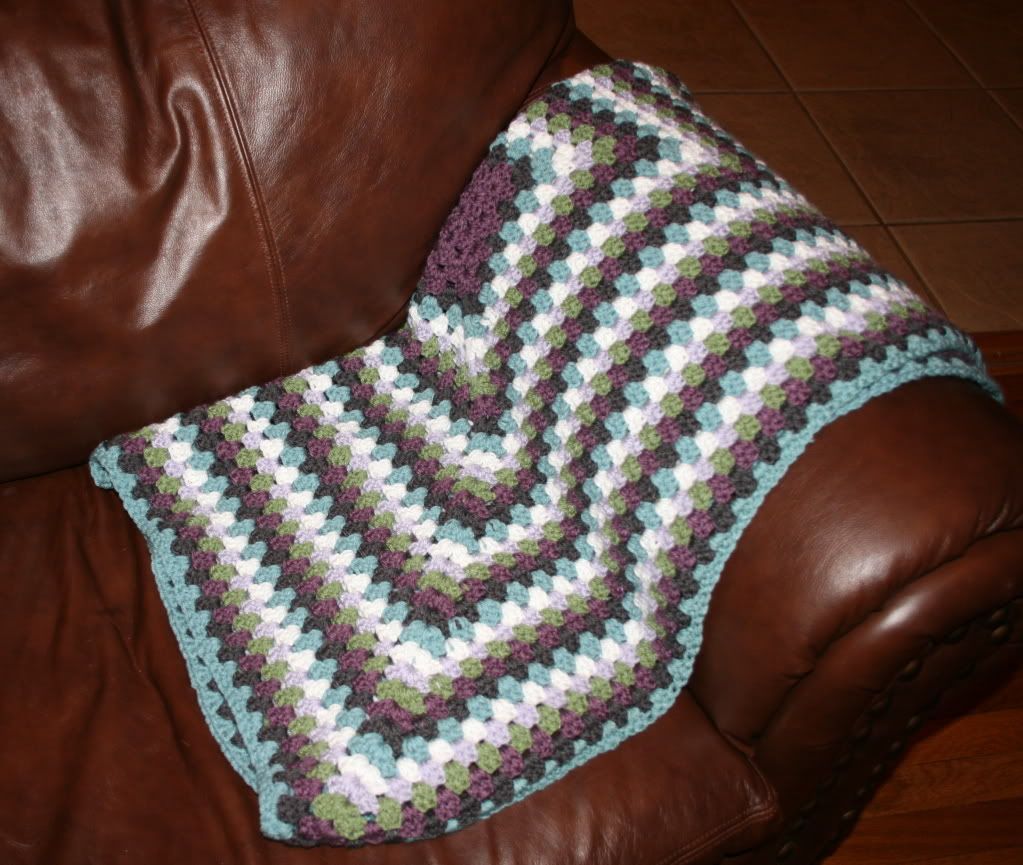 Here is another shot of it from a different angle.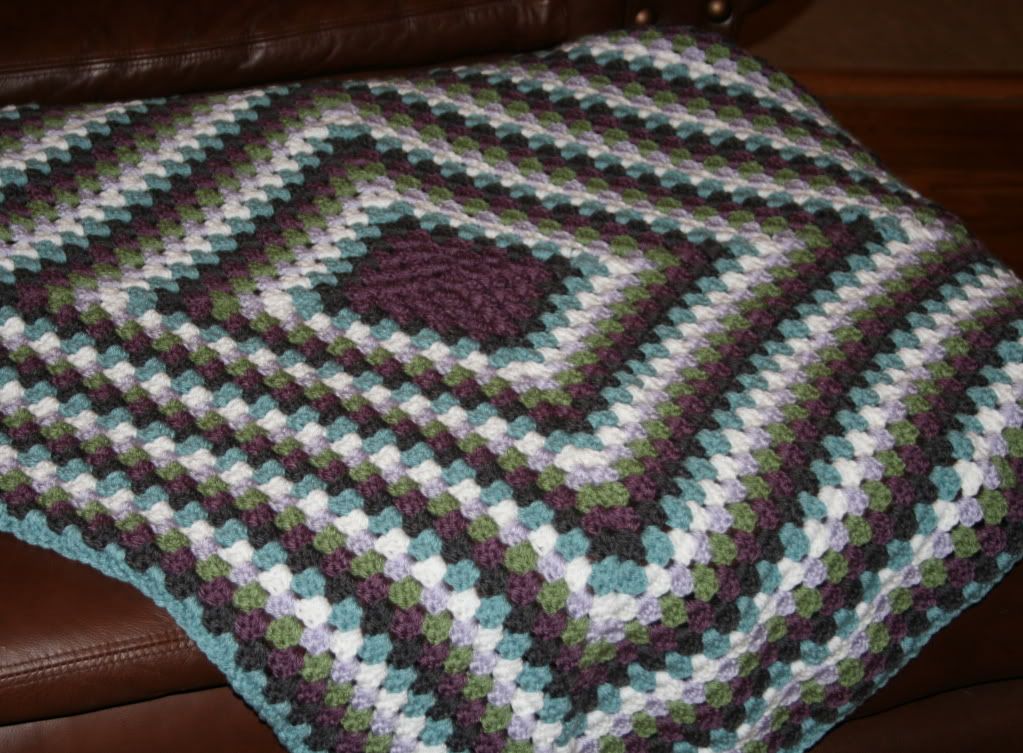 I started the third blanket shortly after finishing this one. I am reusing more of these colors, again. The one I am working on now looks like a Log Cabin quilt. It comes out of the Vanna book I have. It says it is easy, but it seems hard because you are supposed to turn your work 90 degrees every 3 rows. It's a learning experience for me.