Happy Mommas Day To Me
Well, yesterday on Mother's Day, I got the most special gift. My baby was supposed to get its first heartbeat. I am glad that Mother's Day is over though because it is sometimes stressful. My mom quit talking to me I guess going on 3 years now for the most dumb reason. I said, "You can't keep calling me fat and making fun of me." And somehow she became the victim so I guess she would rather not talk to me at all since I won't allow myself to picked on. It's good though. One day, she will come around. If not, I have other women in my life that are great and help guide me in the ways I need. Shoutouts to Nana, Momma Rose, and Grandma Charlotte. I love them so much. You have to keep postitive influences in your life.
Danny asked me what I wanted, and I said a big fish tank. I used to have a 29 gallon that I loved, but we outgrew our first house, and it needed to leave. We went fish tank shopping yesterday and ended up with probably way too much. I love it. Alex helped me put it together last night. It is a 47 gallon tall square tank instead of the rectangular tanks. When it is on the stand, it is as tall as me - over 5 feet.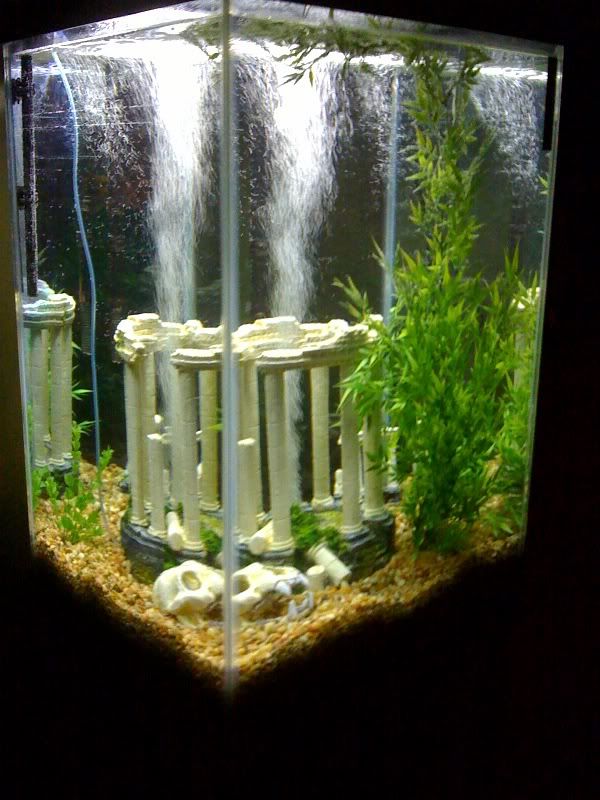 That pic above was taken with all the lights off so there wouldn't be a glare. I still want to get a little more floating bamboo in there and then I will be done and can start picking out fish. I am guessing about a week on the water ph before I can put fish in.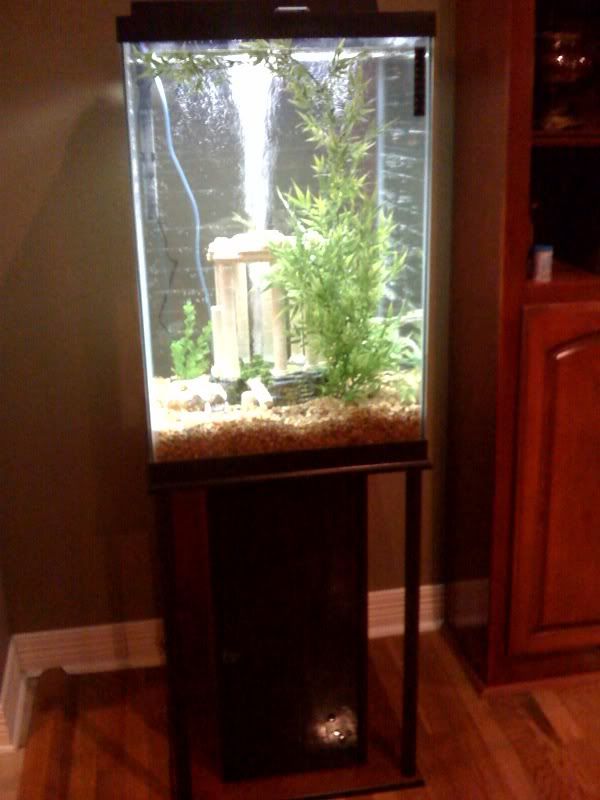 That isn't as good of a picture, but you can tell what it looks like. The stand is cherry wood with metal poles on the side and a glass front. There is 50 pounds of rock in this tank, and I bet it weighs a ton.