I am so excited to be crocheting blankets for myself. I may not do some of those more elaborate patterns since I wouldn't be able to do as much. I plan on getting a little chest and filling it with homemade blankets.
I finished my first baby blanket last night. I usually make blankets and give them away so this is kind of neat for me. As always, if anybody sees a blanket I made and wants a pattern, I am happy to scan the pattern and send it to you. I am not creative enough to make my own patterns.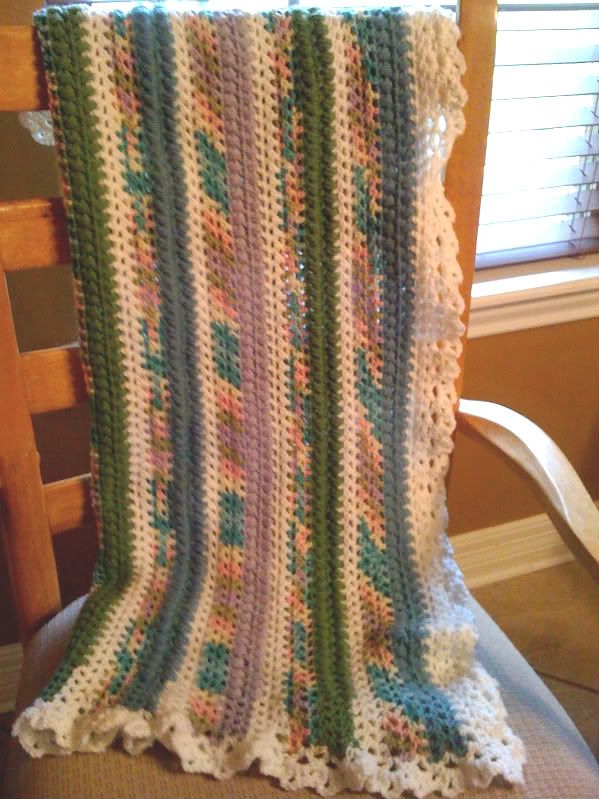 This blanket measures at 32" X 36". It was made with a G hook. It was a combination of just a few stitches. The alternating solid color stripes (excluding the white) was done in a puff stitch so it has a bit of texture. The white edging does a little ruffling. Right now, I have to make generic color blankets since I am unsure what sex the baby will be.