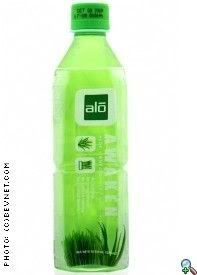 My friend, Michelle, told me about the health food store in Texarkana called Granary Street Discount Store. It is pretty awesome! I grabbed a few different drinks while I was there and popped them in the fridge.
My favorite so far is a drink called ALO Awaken.
ALO's official website here.
It has chunks of aloe in it with wheatgrass. It is surprisingly good to me. I already juice and have been drinking aloe juice almost daily so the flavor was not weird for me. My normal aloe juice does not have a taste. It can be put beside water, and I couldn't tell it apart. This drink has 2 servings in it. One serving is supposed to be equivalent to a cup of coffee, naturally.
A review of the ALO drink here:
BEVNET
. The user reviews outweigh the site's review. :)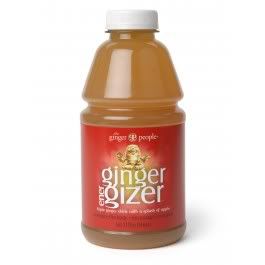 The other night while I was working out, I tried another drink called
Ginger enerGizer
. It is put out by the Ginger People. It really is an energizing drink. It has triple the Ginger with a splash of apple. You can feel your body start to heat up when drinking it. It is said to improve digestion and metabolism. Woohoo! I usually add ginger to my juices when juicing, but I had never had this much at one time. It did its job. The taste was a little strong for me, but I would probably grow used to it quickly. It can be served hot or cold.