I am still using many great organic vegetables since I received my awesome biweekly combo box from
Papa's Organic
. I had to look up how to use Swiss Chard because I had never cooked it or ate it, that I know of. I received a bunch of red chard and a bunch of green chard.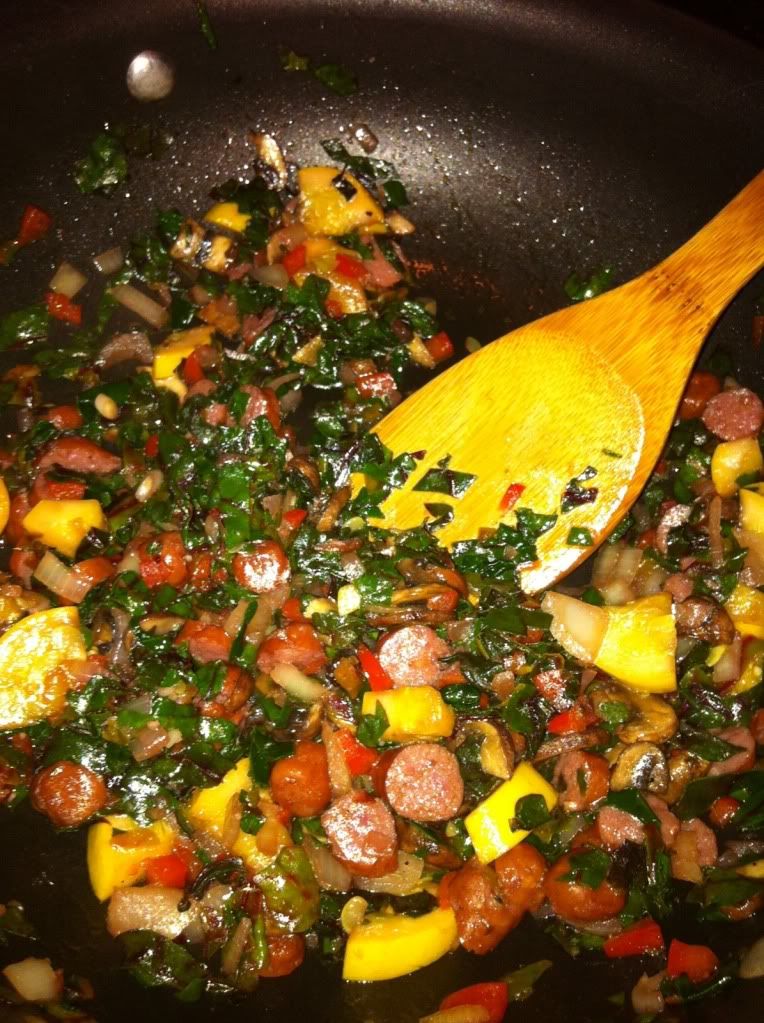 Sauteed Veggies
I found
this recipe
on Food.com. It is for Crustless Swiss Chard Quiche. (I did not use the stems of the Chard) I changed it up a bit when it came to the vegetables because I have a ton to use right now. I sauteed 2 cups of Red Chard, handful of spinach, 1/2 small onion, 1/4 red bell pepper, 4 mushrooms, 1/2 yellow crooked neck squash, 1 clove of garlic, and about 12-15 little smokies cut in small pieces. I sauteed the veggies and smokies in olive oil and seasoned it with salt and pepper. I just used the kind of cheeses I had: Cheddar and Parmesan. I followed the rest of the directions.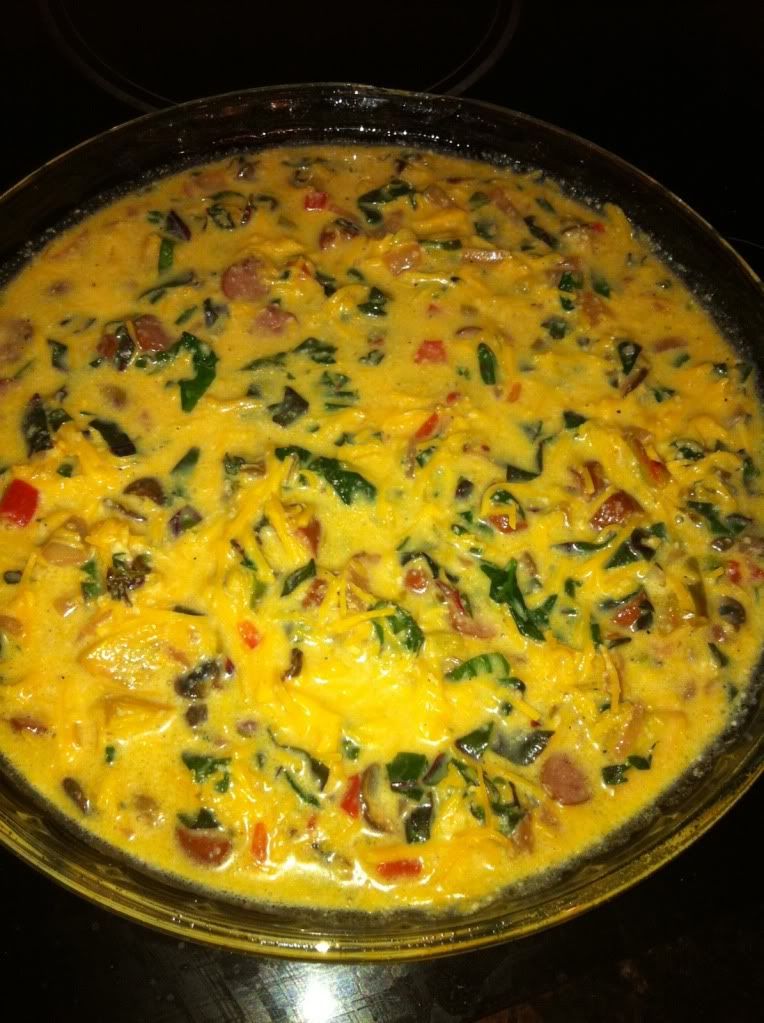 Raw mixture ready to go in oven.

I popped it in the oven for 40 minutes, and it was super yummy to me. I am the only quiche lover in the house so I got plenty. :)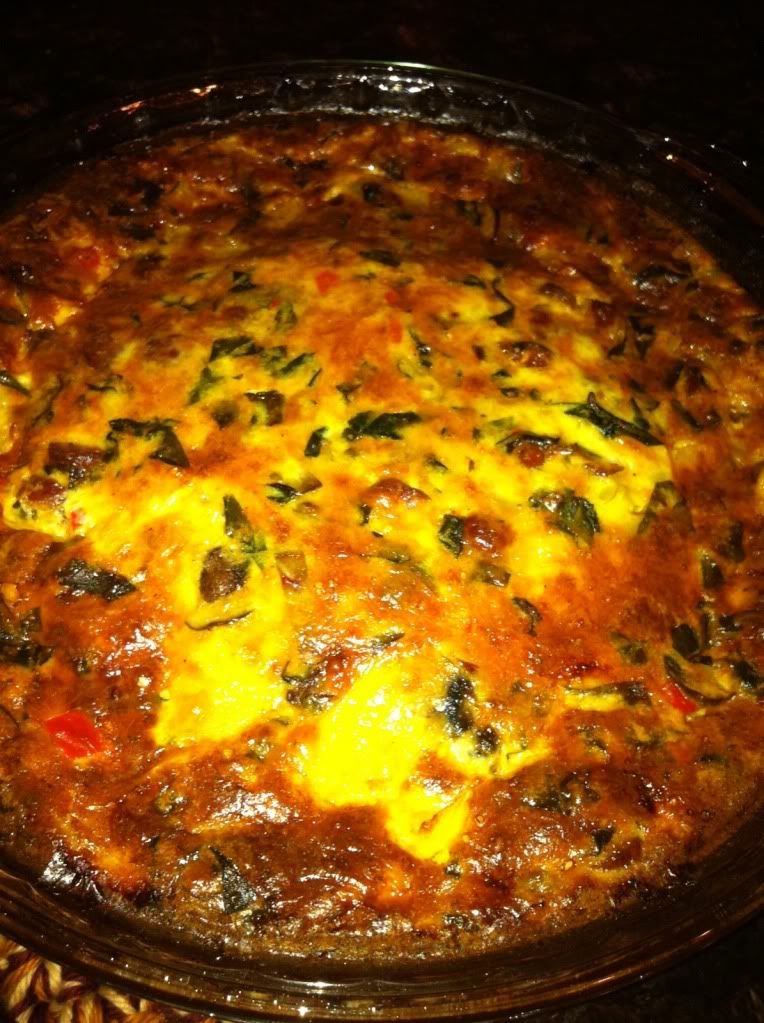 Garden Quiche - all browned!