I went to a baby shower today for a beautiful young mother. It was my friend's daughter. It wasn't that long ago that I was attending my own shower. It really puts a perspective on how time flies.
I made this gift basket pictured above. I got everything at Target. I built up the inside with paper and added the crinkled purple paper strips inside so it would be pretty. I packed it with diapers, wipes, lavender bath, lavender candle, infant gowns, infant bodysuit, socks, toy, diaper sacks, diaper cream, clothes hangers, pacifiers, a toy, bathtub temperature duck, and a little blanket baby.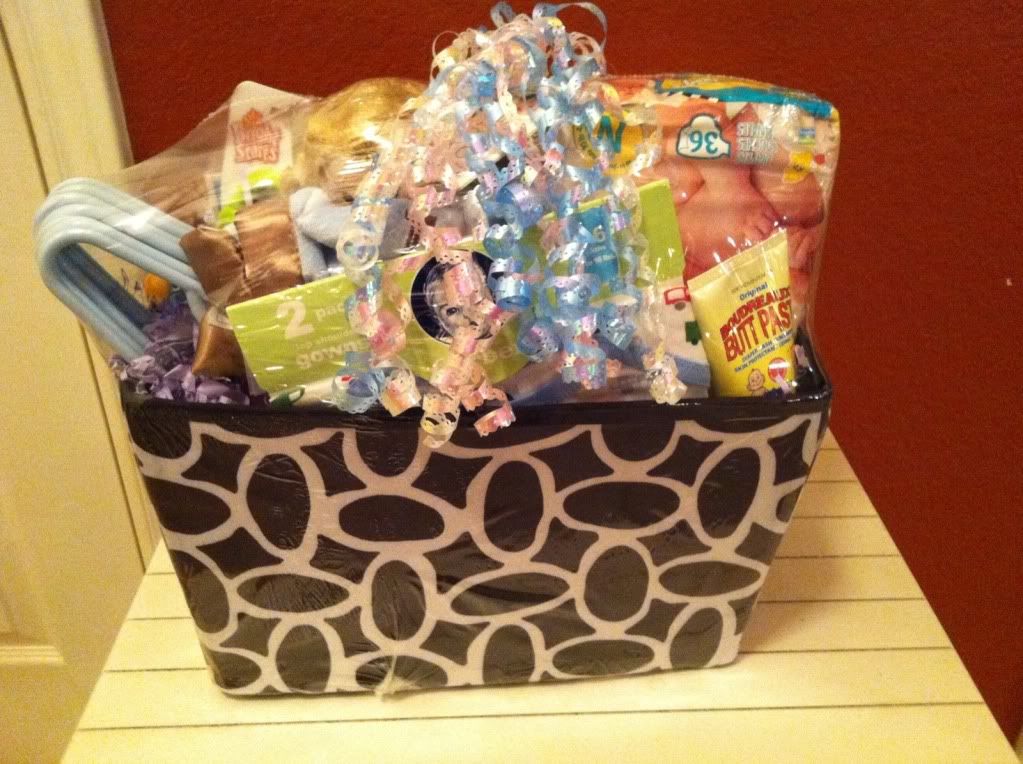 This is the back shown above. I shrink wrapped it. I don't do things like this often so it was fun. Usually, I crochet a baby blanket. No time lately.
After I got back, I made some Lavender Milk Bath Salts. They smell awesome, and I can't wait to try them. I was experimenting with a new recipe.