Saturday, I enlisted the help of my older kids to help me clean and watch my littlest one. Our back porch is almost as long as the house and has three distinct areas because of the odd shape. It has been the catch all for quite some time. Last summer I could hardly put the baby down to go outside and water or clean the porch. This summer, we are ready to enjoy the outdoors since it is Baby D's favorite place to be.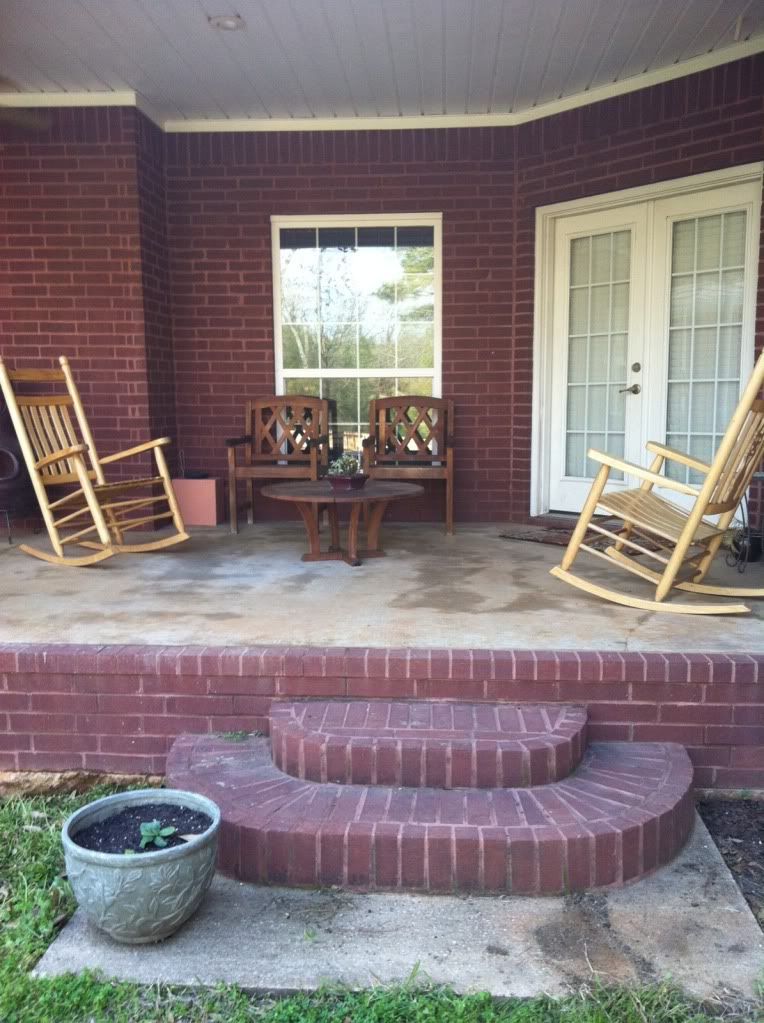 It took us over 5 hours to remove everything and clean it to a sparkly shine. One of our hunter cats tends to deliver dead animals at our doorstep and then by a few hours all you find are the yucky organs that even the cat won't eat. I felt the need to disinfect the porch. Yuck!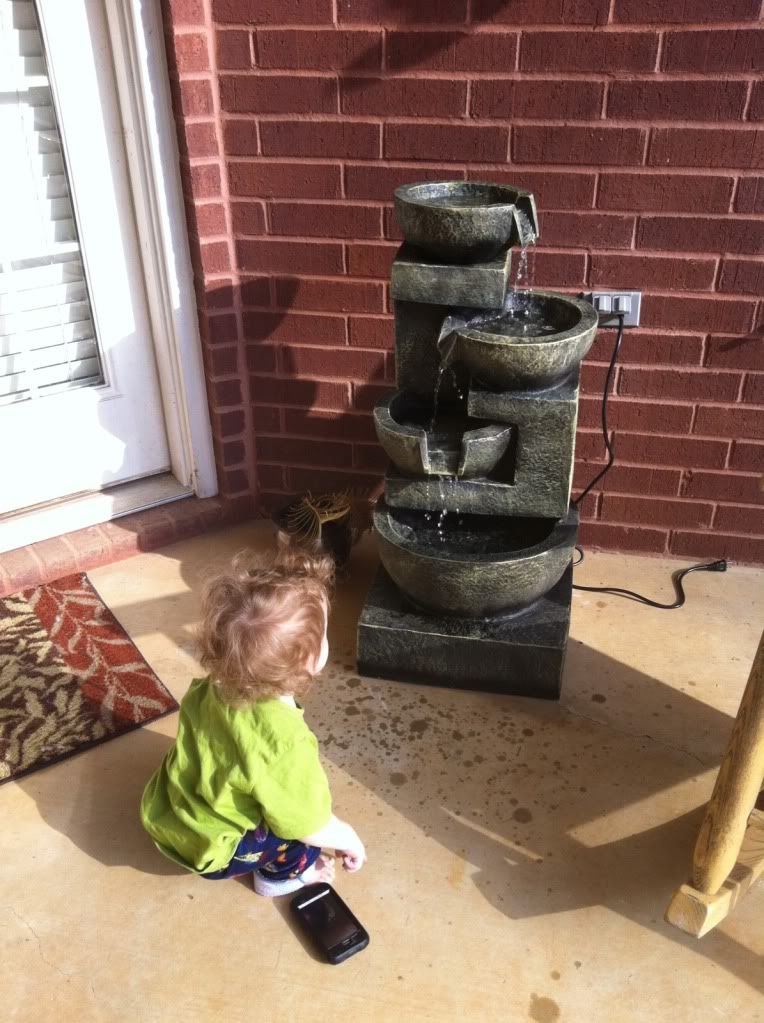 Baby D looks dangerous with brother's iPhone and the water.
Instead of buying some new patio furniture, I decided it was best to save money and clean up and oil my old wood furniture. I spent the money instead on a water fountain. Woohoo! Way better investment.