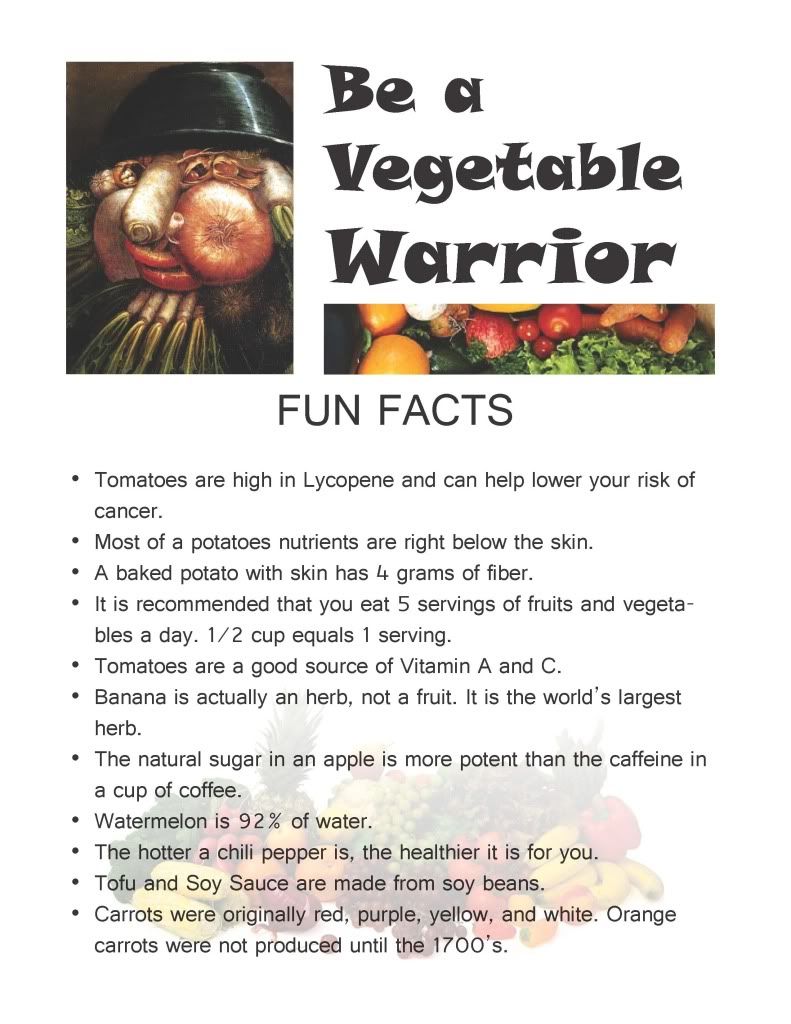 I created this document to print out and put on our fridge for my kids. I think the fridge is a good place for the kids to read "good stuff." I home-school so this will be handy. It is just fun facts for fruits and vegetables. I have a problem with getting my 13 year old boy to eat anything that is healthy. Knowledge is Power.
You can
download the pdf from here
. It is a better quality for printing than this jpg used for viewing.