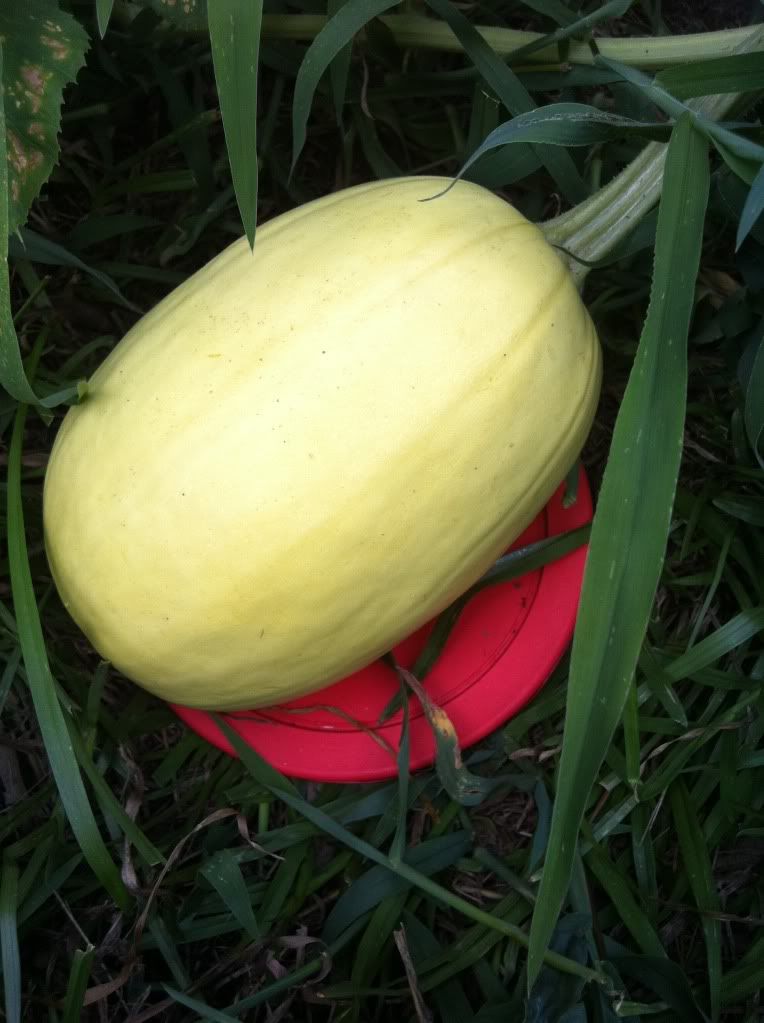 Here is my one spaghetti squash. I planted it in a bag of soil at the beginning of season. This vine probably went 6-7 feet and a squash appeared towards the end. It has been growing for a bit. I am waiting for it to turn a good yellow and toughen up a bit.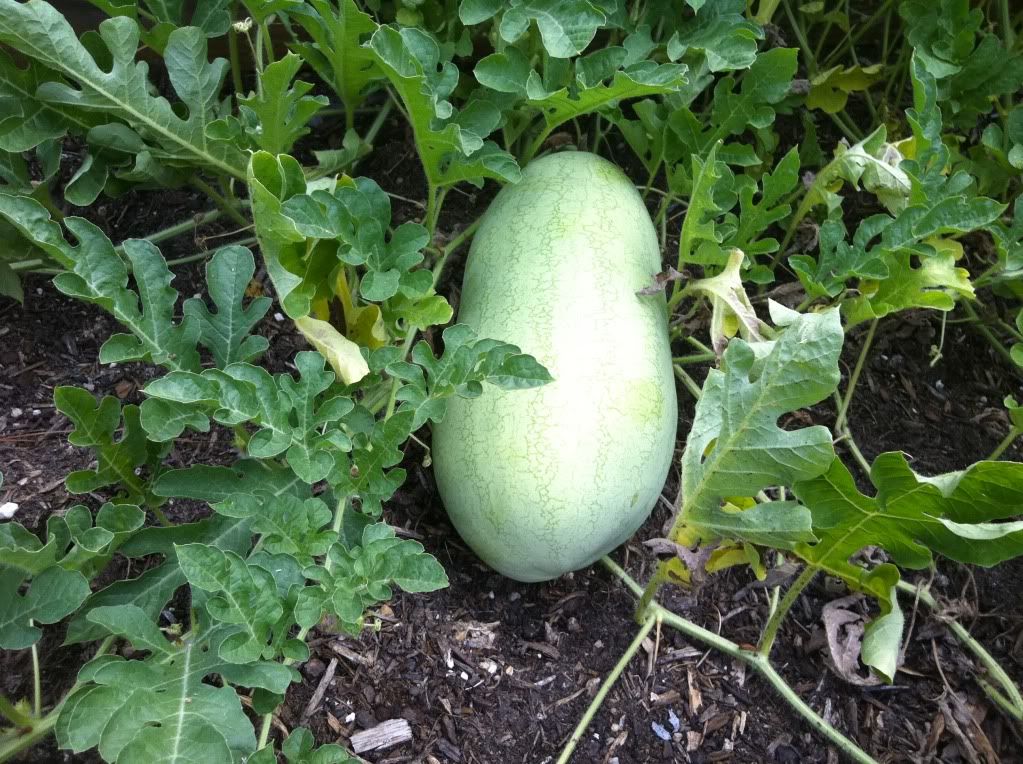 I had surprise watermelons this year. The seeds must have been in the compost I made from last year. Surprise. Watermelons are now taking over where my potatoes were. I had them growing up a tomato plant. They get kind of wild.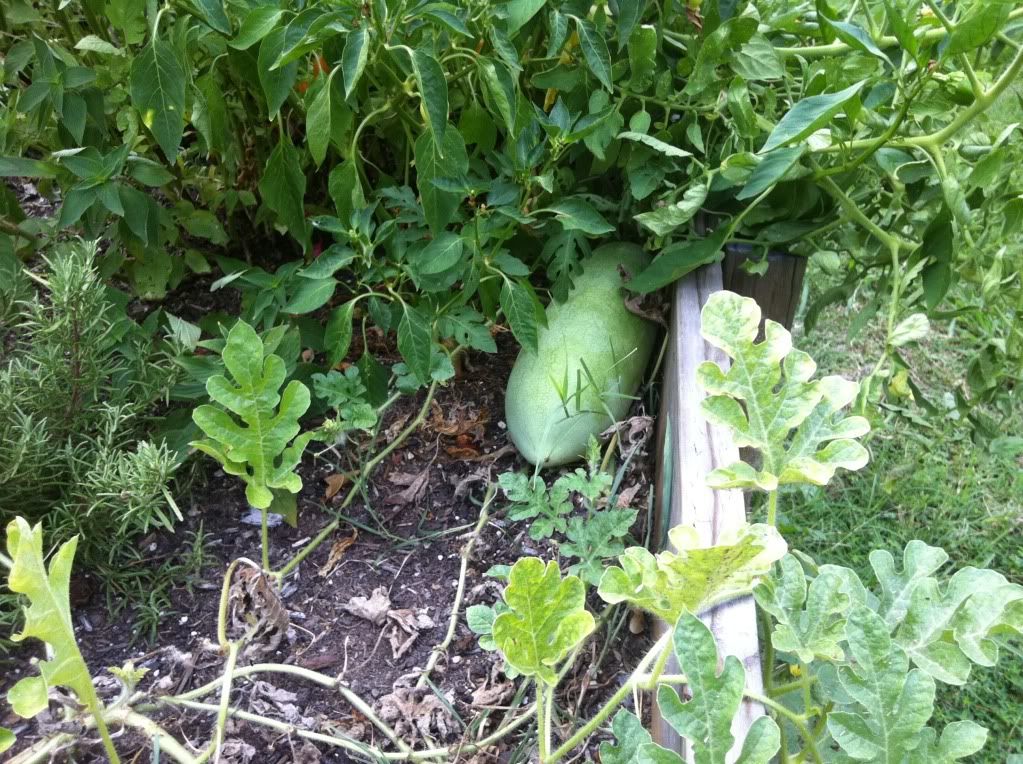 I just moved the melon out of the tomato plant and laid it on the ground. I have three watermelons total. Pretty good since I didn't plant it.