This area started as a formal dining area (used once or twice). Then, when I was pregnant, I did away with it. ha! Who needs a formal dining? It turned into a sitting area. Then, I finally moved the piano out from a bad place between the kitchen and living room. I think this is my favorite place in my house now. Thank you, wonderful husband, Danny, for letting me just go music decorating crazy at times. (Getting rid of our big table for 10 was a pretty wild thing to do on a whim - but it has worked out perfectly!)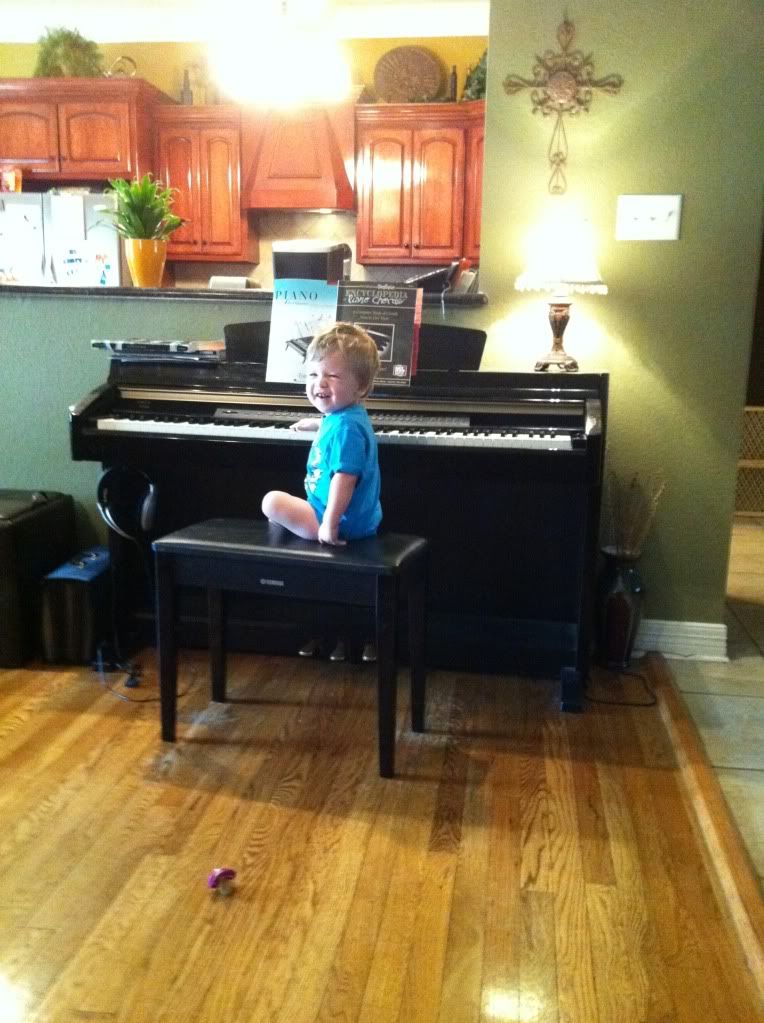 This is where the piano used to be. D loves to play the piano. This is the infamous piano bench that busted Alex's toe open.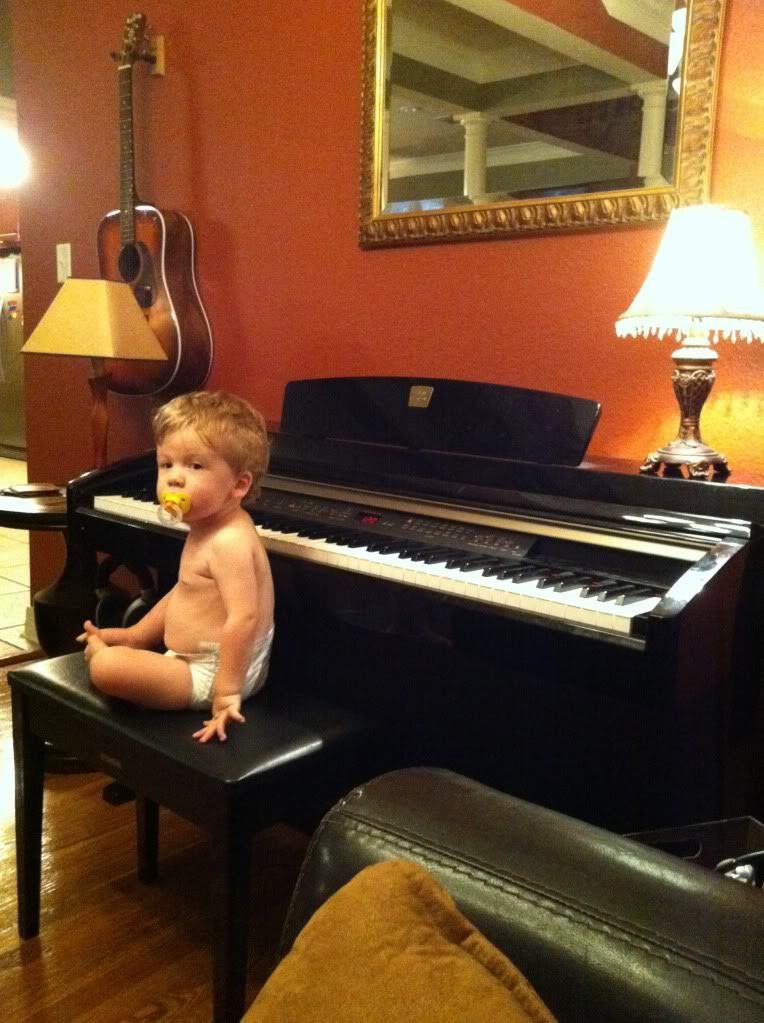 This is where D usually ends up - playing on my piano or strumming a banjo. He loves music just as much as Grace and I do.