I have been able to get a few good radishes here and there, but this was probably my biggest harvest. I have a small area designated for radishes. I ended up using more space on potatoes than I wanted to. These radishes are not near as long as the first ones. The first ones were around an inch thick and 5 inches long.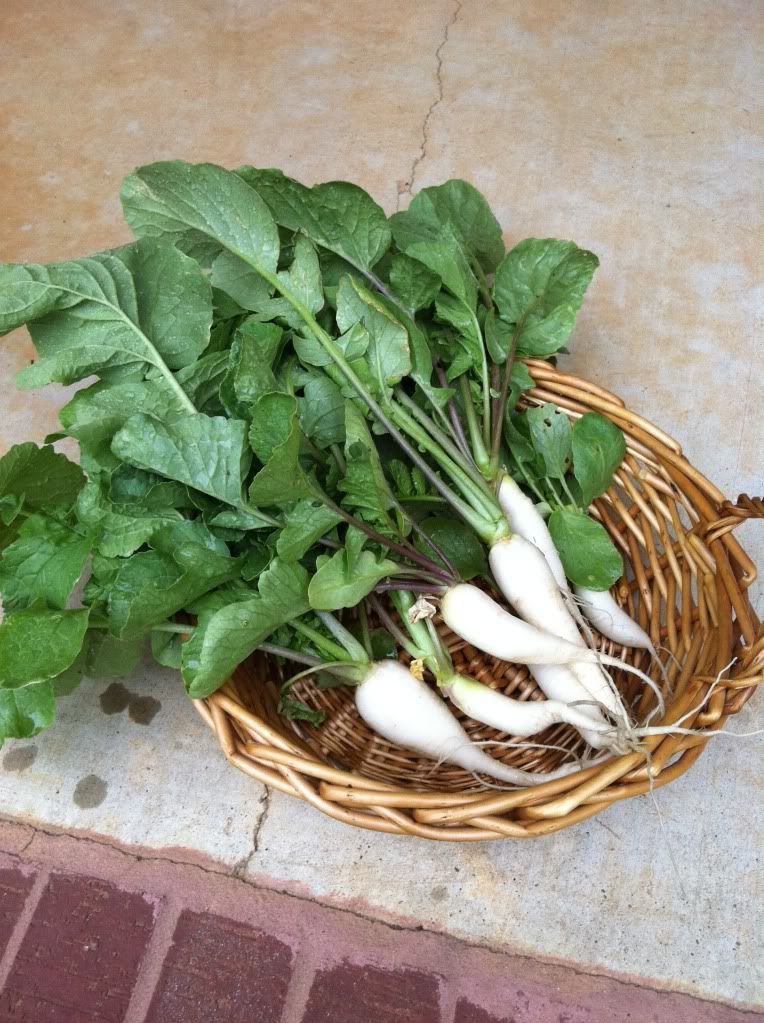 I took my dad's advice and planted new radish seeds where I pulled them out. I also have another rotation of radishes growing in an old broke down swimming pool. Not sure if it will be deep enough for them to get so long. This time, I planted the small red round radishes. I think they were called Sparklers.
My dad said that my grandmother used to eat the green tops from radishes. They are known to have more vitamin C than the actual radish. I also heard you can juice it.
If you are interested in learning how to grow radishes, you can read about it on
Mother Earth News
.