Have you ever heard of a Gourd Banjo? It's a banjo made from a gourd. I have bought this masterpiece from Barry Sholder. You can purchase directly through his website or on Ebay.
http://www.gourdbanjosbybarry.com/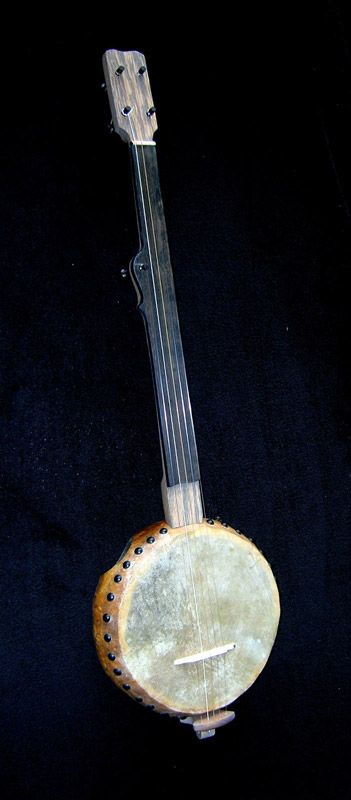 Mine doesn't have any frets so the sound is pretty neat. If you want to hear what this sounds like, just listen to our family jam video.