We went to the Four States Fair in Texarkana last night. Baby D enjoyed it a lot. Our favorite part was petting animals.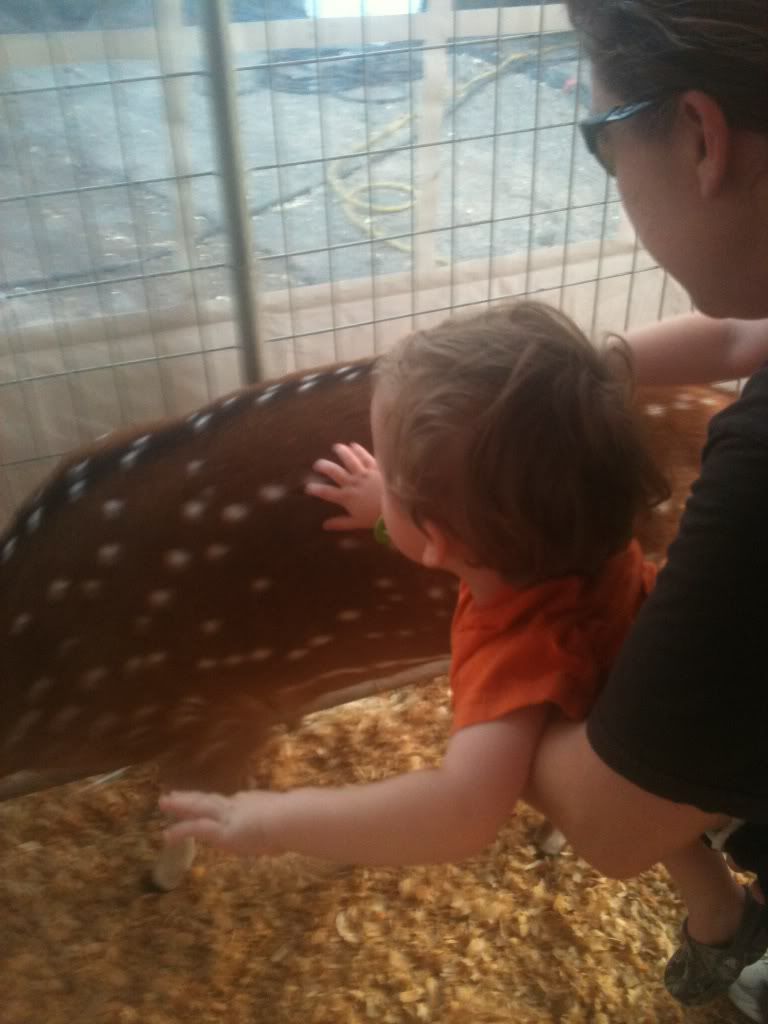 This is D petting a small deer. It was very soft. There were tons of little goats, a few big tortoises, caged llamas, and a small deer roaming around. I was shocked to see how tame it was. This is D's second experience with goats. He loves them.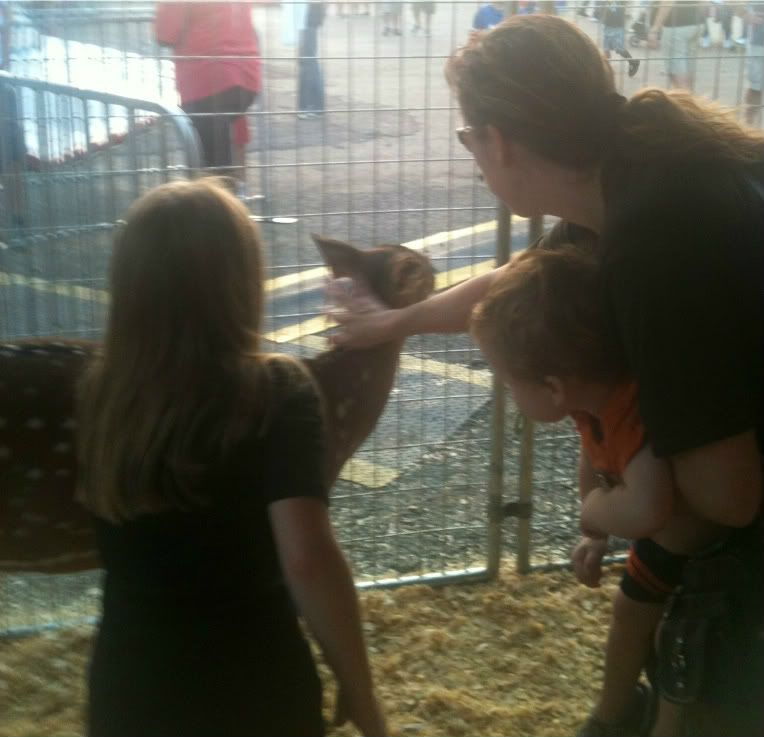 Thank you to Becka for sharing these pictures with me.