For a few months now, I have started making soap. Real soap! The last few batches, I have stepped out of the norm and tried something new.
Room Temperature Method
. No heating oils and using thermometers. I use the heat of the lye to melt the hard oils. Worked perfectly.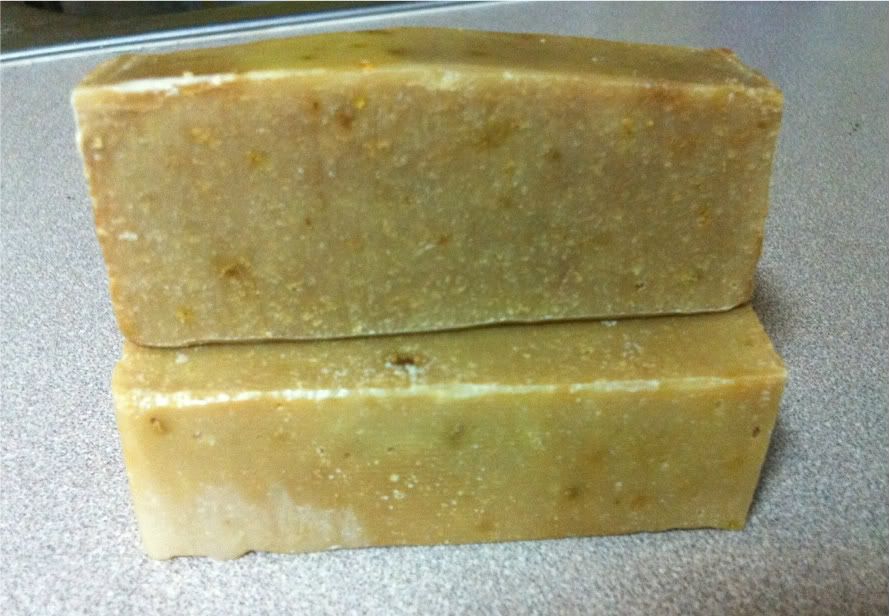 My Citrus Honey Beer Soap is ready and cured.
My utility room has been smelling good while this soap was curing. It has citrus, citrus peel, touch of sandalwood, honey, and dark Guinness Beer in it. I wondered how much of the beer you would be able to smell once it cured. It doesn't smell like bathing in beer. The beer is good for your skin. If anyone wants the recipe, I will post it. I had to trim this soap because I had ash form on it.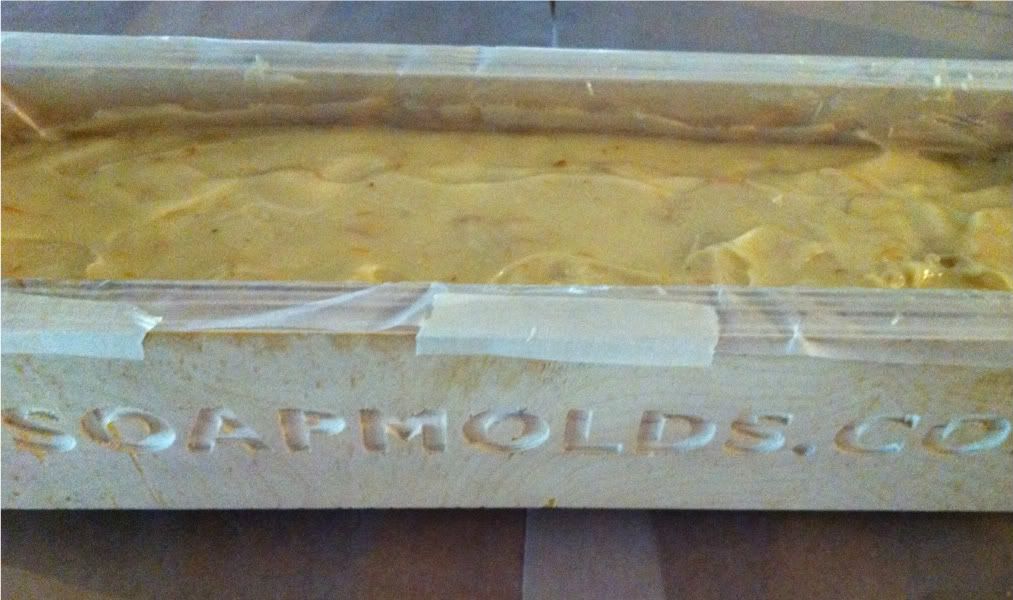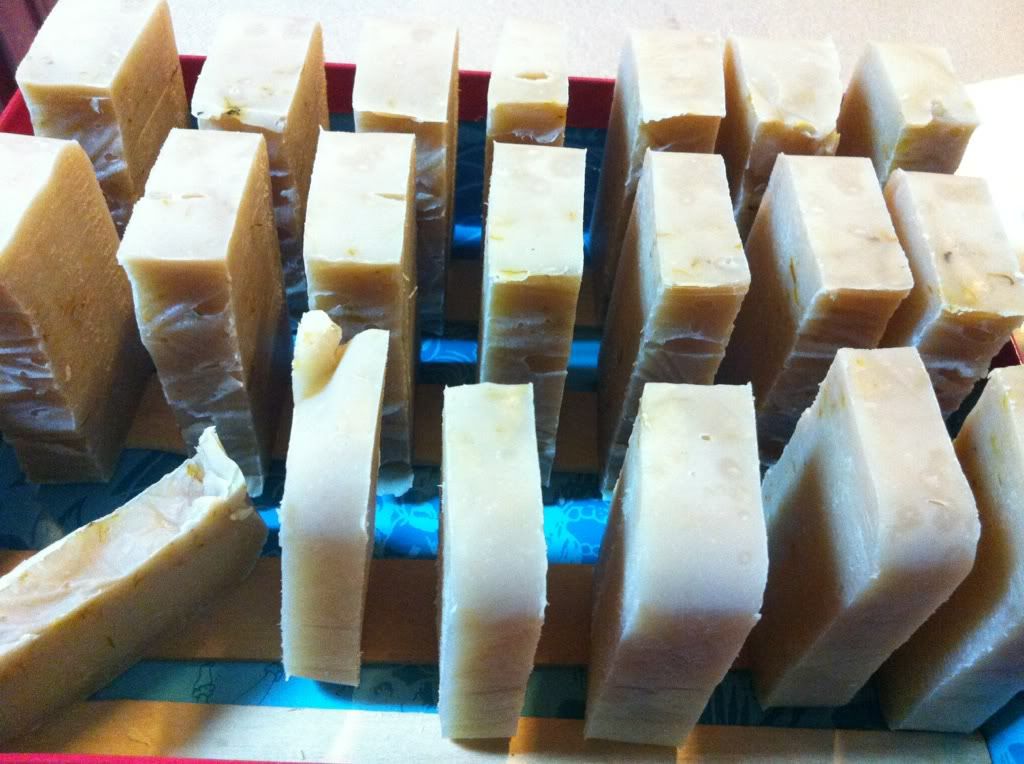 I unmolded the soap after 24 hours. I then let it sit on the counter for another 24 hours before I cut it.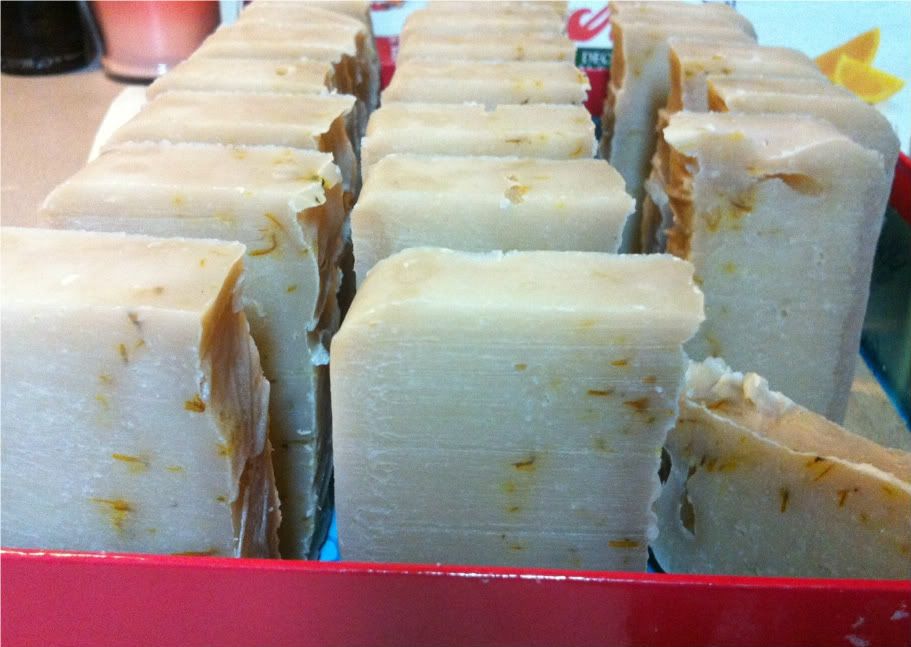 It will sit for 4 weeks and cure. It will lighten in color and shrink as the water evaporates from it.
My next adventure is that I am going to make soap in PVC pipes instead of the wooden mold. It should make nice round bars of soap. I plan on making Lavender Oatmeal Goat Milk Soap. I am going to grind up lavender and oatmeal to put in the soap. I am going to use 3 inch pipes and cut them down to around 12 inches. They are thick enough to withstand the heat during
saponification
.