I have gone 11 months of not cutting my hair. I couldn't be more pleased. I had just snipped and trimmed my way to almost shoulder length hair. What was I thinking? The chemical treatments had really trashed my hair. I grew up with long hair, but as an adult, I started getting shorter and shorter. I now go to an Apostolic Pentecostal Church.
1 Corinthians 11:15
But if a woman has long hair, it is a glory to her: for her hair is given her for a covering.
November of 2011
Back in July of 2012
October 2012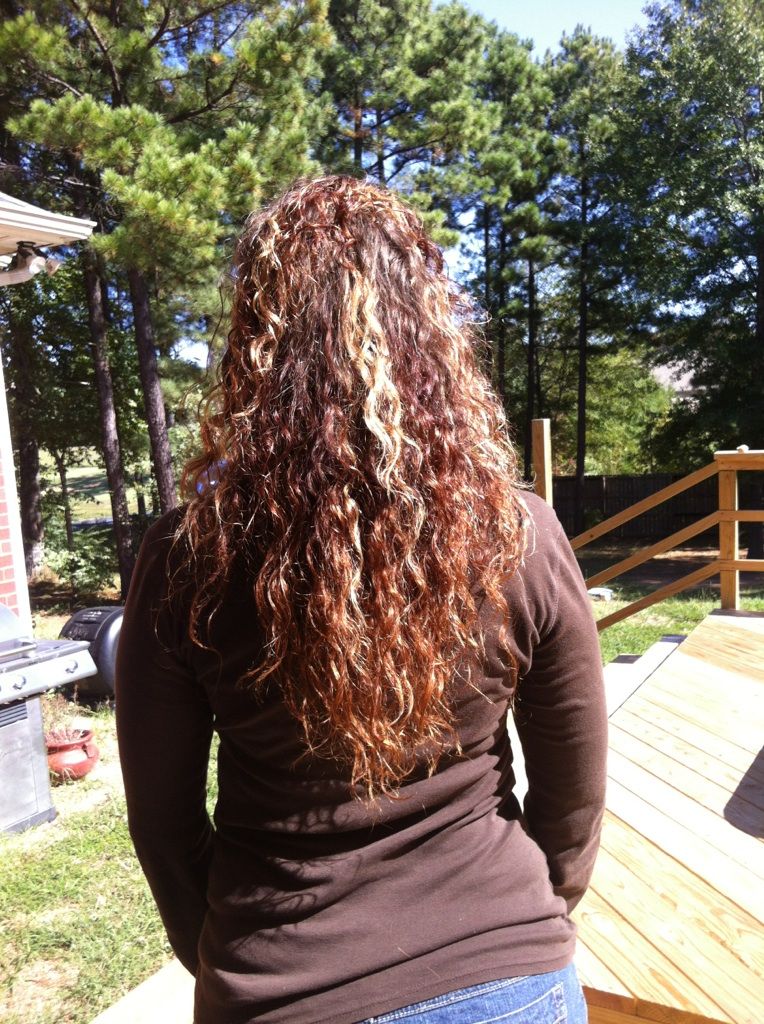 I can't wait to see what another year will bring me in length. I thought I was getting older and that it would not grow as long as it did before. Untrue!
If you want to see a crazy throwback picture from 6 years ago. Here you go.
November 2006 - woah it's so long!